Hand crafted in Melbourne
Traditionally Made Pasta
Fresh pasta, groceries & ready-made meals
We're a family-owned business that's been producing authentic Italian pasta and sauces since 1985. We are proud to offer online ordering of our delicious & affordable range of products with convenient pick-up available from our store in Fitzroy North.
Thanks for your continued support. Buon appetito!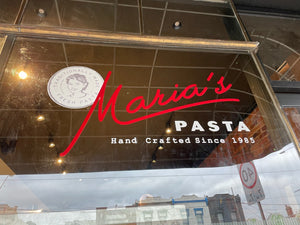 Our Store
We can't wait to serve you from our beautiful premises at 706 Nicholson St, Fitzroy North. 03 9380 5800
Blog & Recipes
---
This Creamy Pesto Pasta recipe is one you can't miss! It brings back memories of an unforgettable dish I experienced in Italy when I was young. A family favourite, this...
Mushroom Stroganoff is a delicious staple to many households, especially on a cold, wintery evening. Add this recipe to your list of favourites for family meals, mid-week meals, or under...
Nonna Josie has taught us many recipes and Pasta Cucuzza is one of our favourites. On the surface it's a very basic sauce, but for us it's a delectable dish...